Origin Website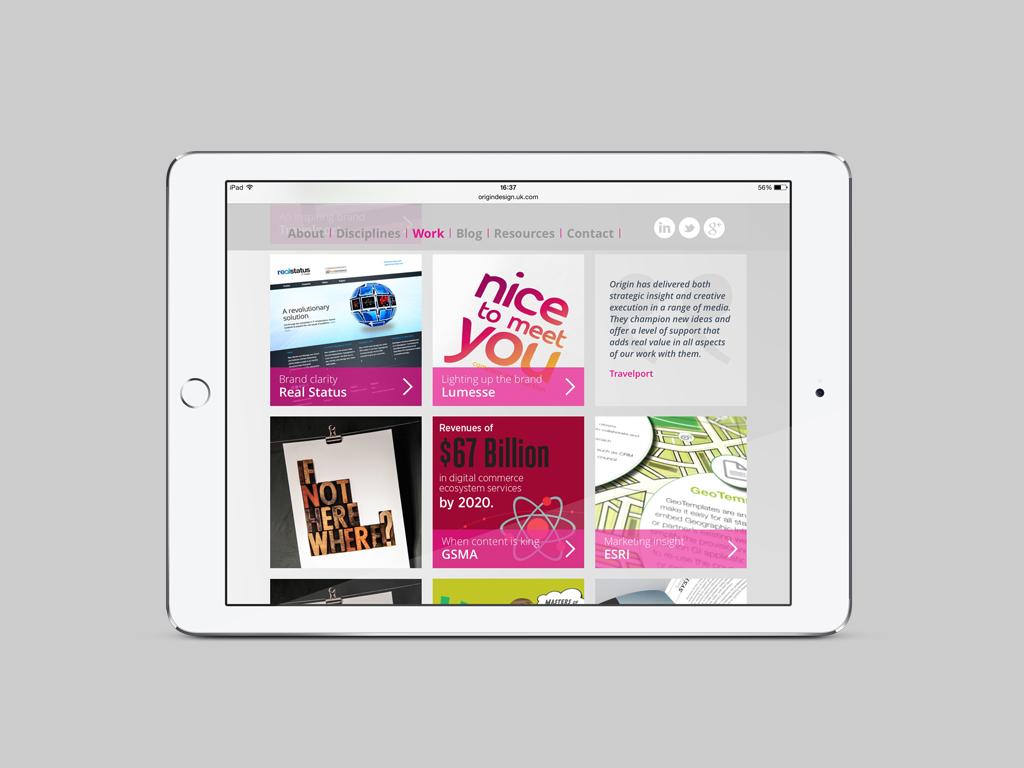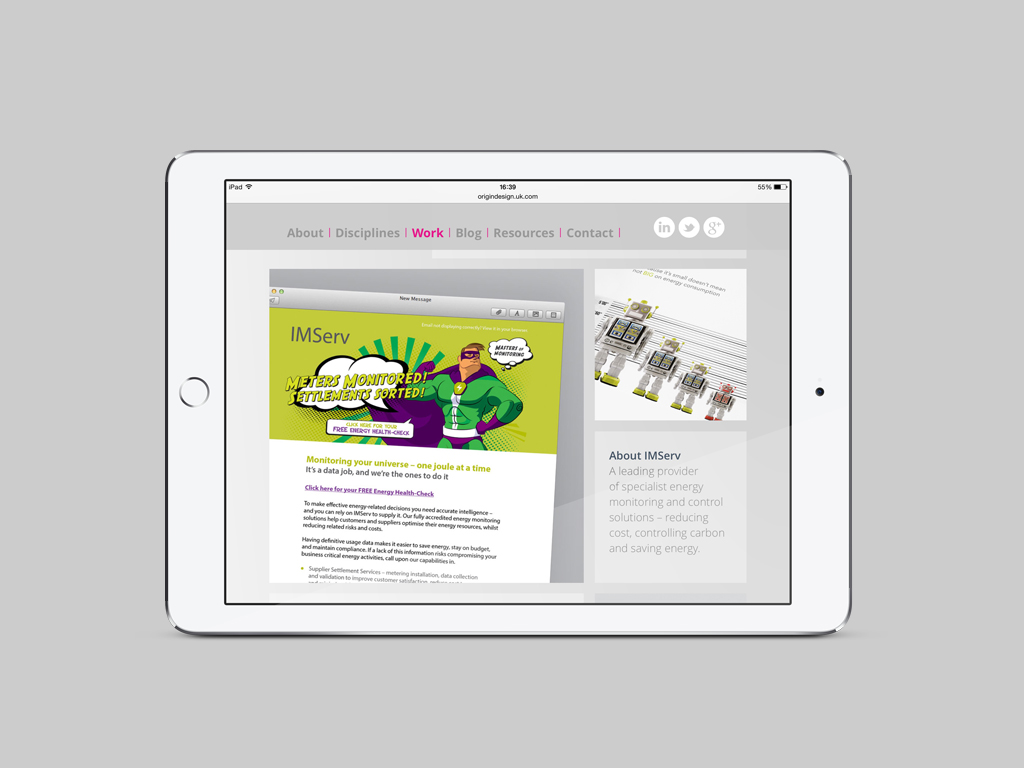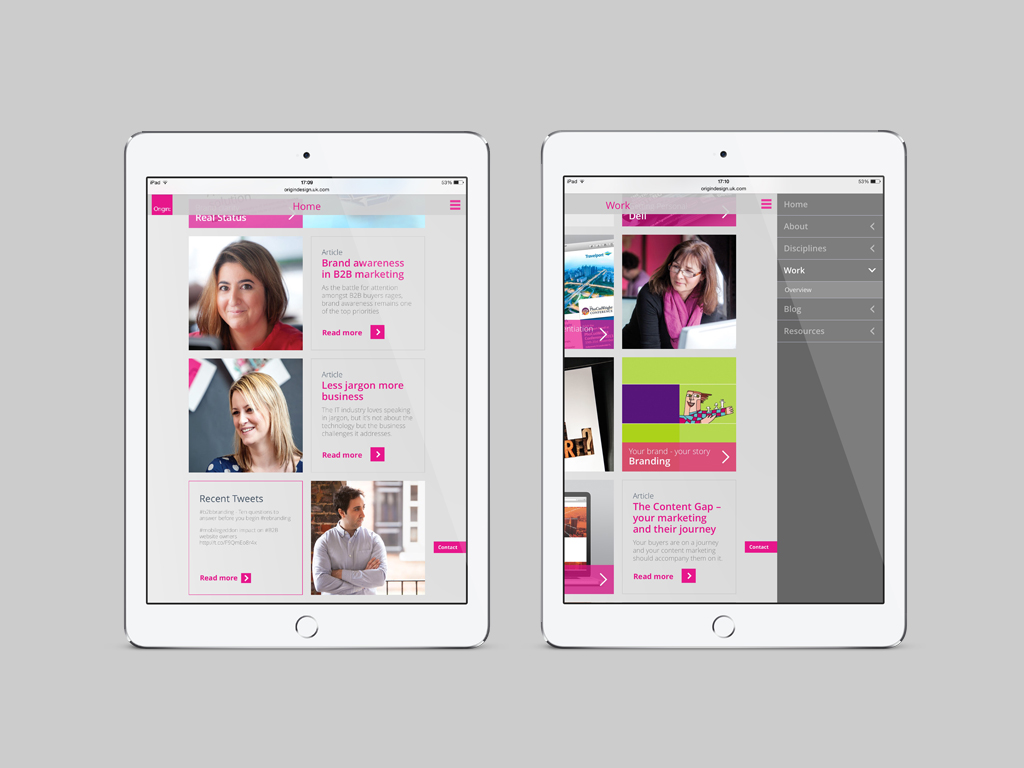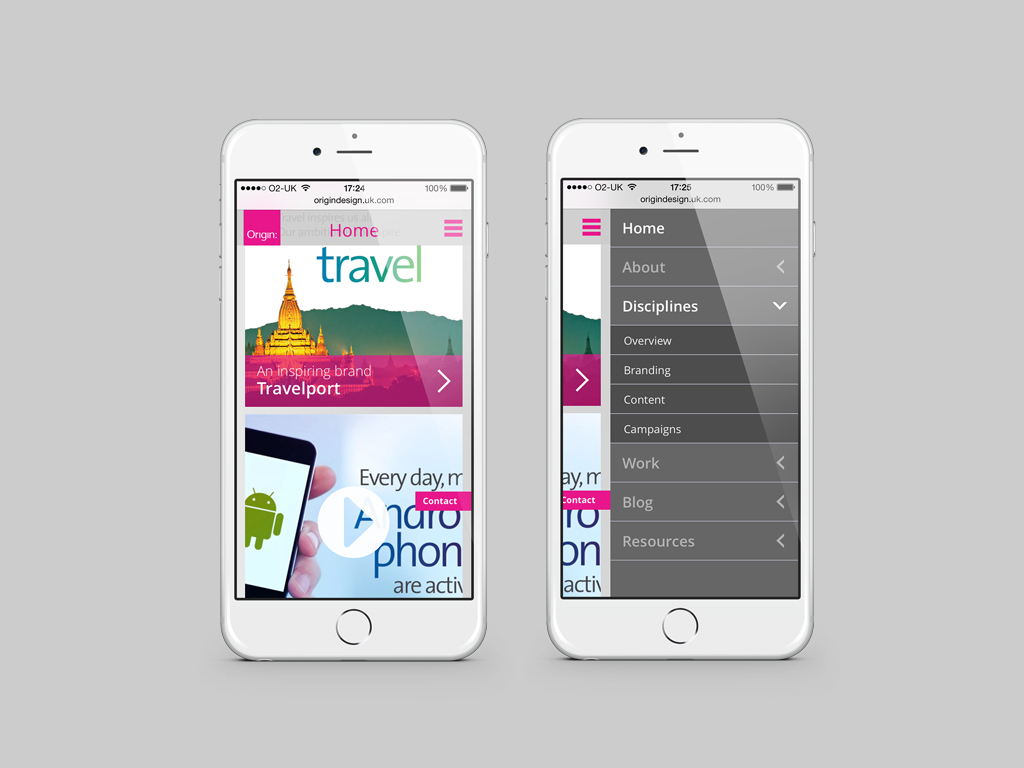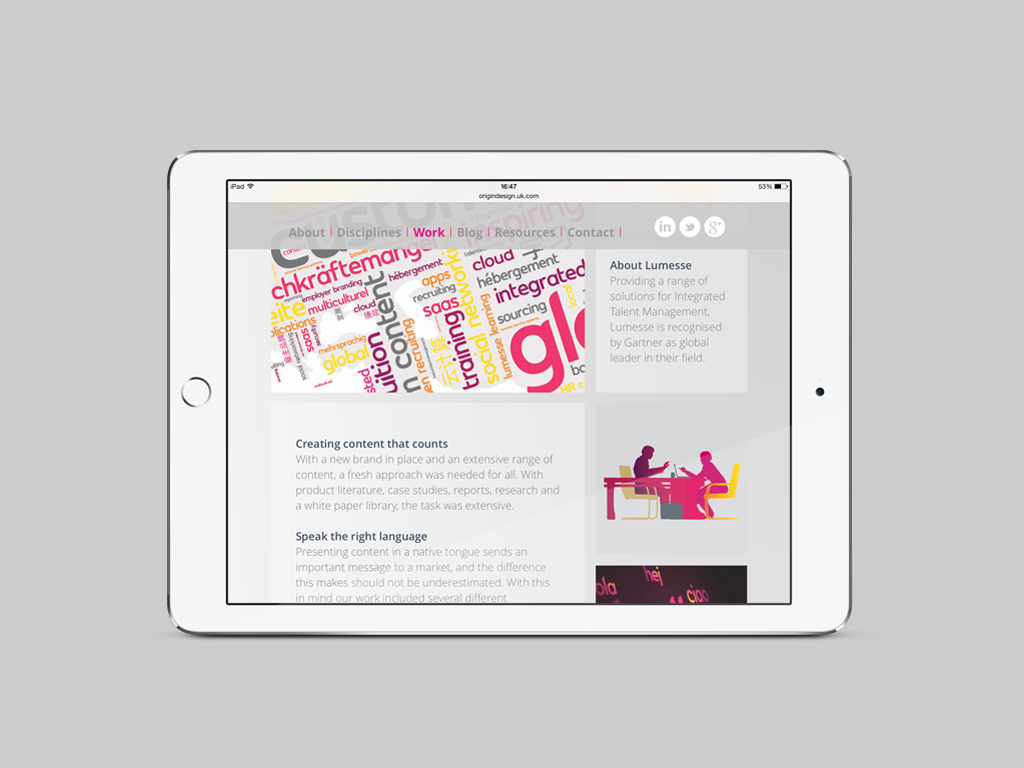 Origin Design is a marketing agency based in Amersham, Buckinghamshire. Marketing for them is vision, energy, involvement, entertainment, conversations and connections, and they use their insight to build strategy, their creativity to reveal difference, and technology to engage, automate, measure and learn.
As part of a wider communications plan, I was given the brief of creating a website that's simple and elegant in design, but flexible enough to communicate complex information, including pages that intercommunicate with other relevant information. The site needed to help make the company stand out in an uninspiring B2B IT arena, as well as stamp its authority as the go-to source of information in the sector, including downloadable industry white papers, case studies and other resources. It was essential for the site's design to be SEO friendly, making it easily found.
I worked closely with the developer to ensure all this was achieved, and that the design was responsive, ensuring it worked effectively across today's range of devices. The website was part of a wider communications plan, as a part of which I also designed industry papers, downloadable guides and other resources to inform key stakeholders and the target audience within the B2B IT sector.
Click here to see website.