Chiltern Street Studio Website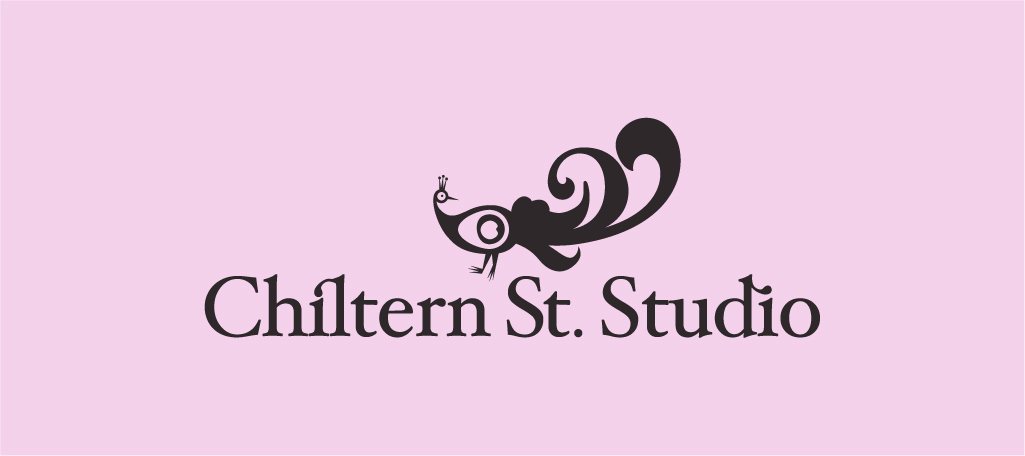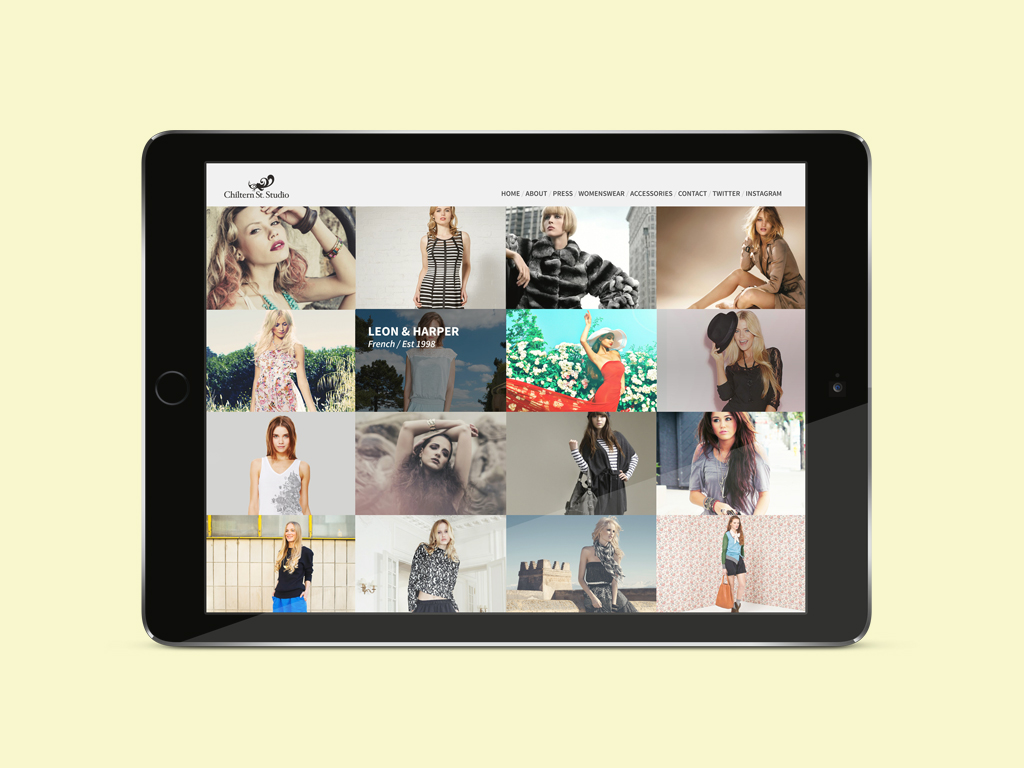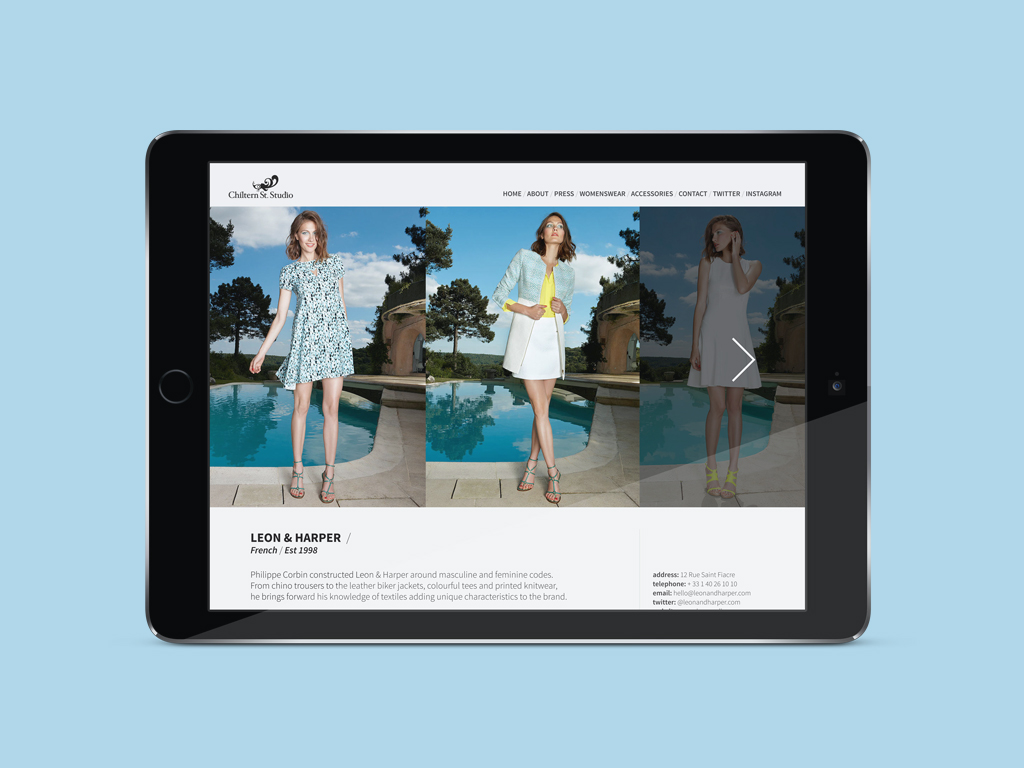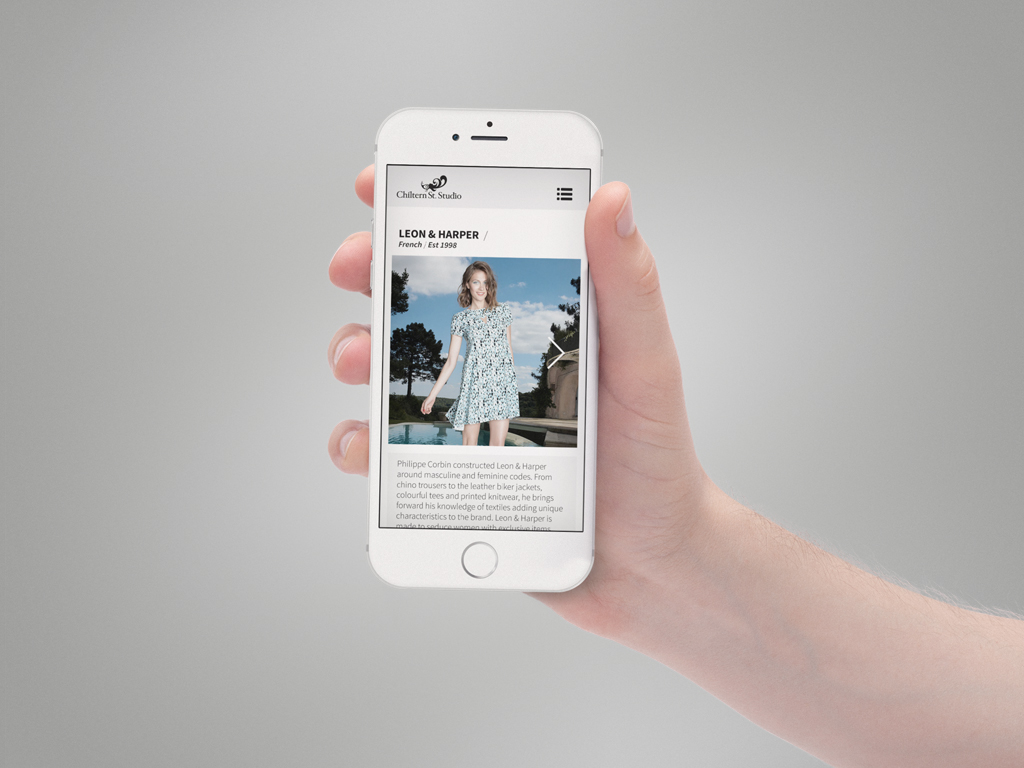 Lucille Lewin, founder of Whistles clothing store, launched Chiltern Street Studios as an independent fashion house, representing select, high-end clothing designers. The brand is known for exclusivity, style and quality.
My brief was to create a fully responsive website design, working perfectly on desktops, tablets and mobiles, which at the same time stated brand values and operated as a hard-working business tool. The site was to function as an interactive web portal, providing a platform for talented independent fashion designers to sell their products online, as well as a forum for exchanging ideas and a valuable PR library resource for the agency, saving staff valuable time and money.