International Cheese Website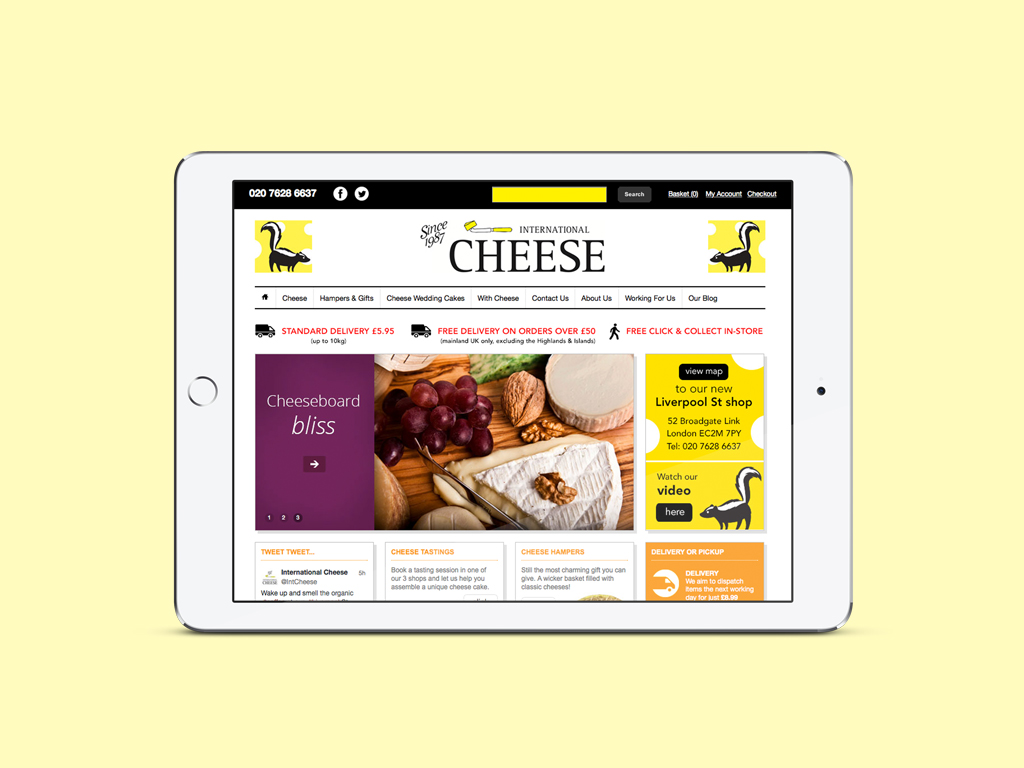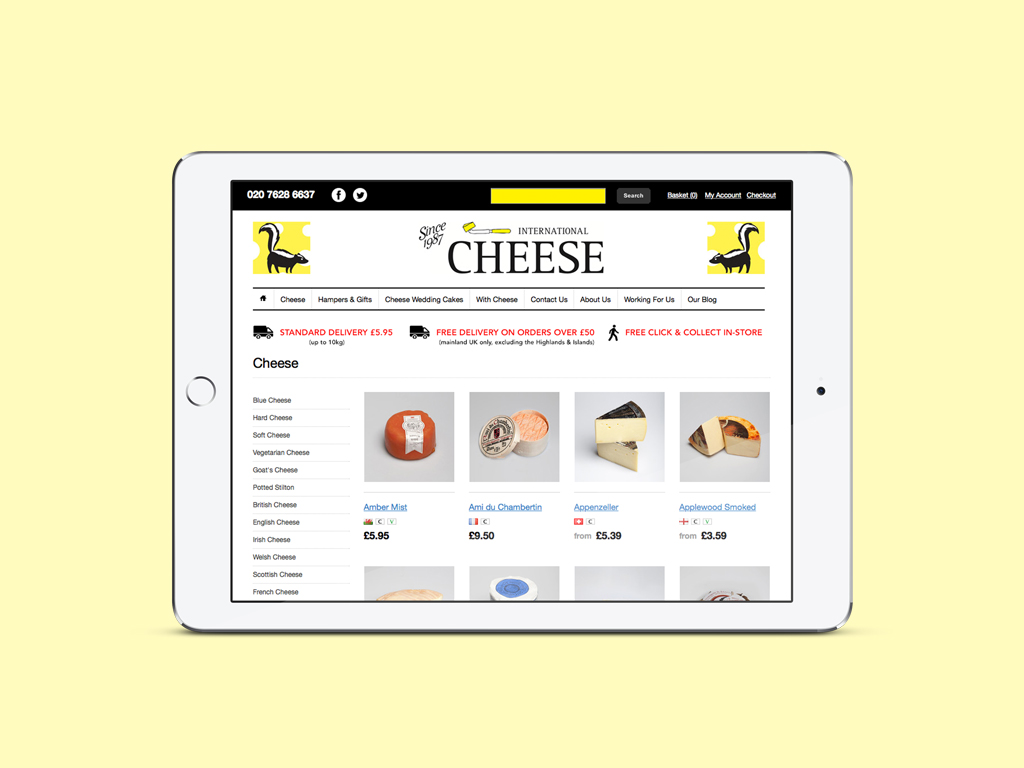 International Cheese is one of the last remaining family-run businesses in Central London, still holding its own in an era dominated by big chains and interchangeable megastores. The company is hugely successful with its physical retail outlets, selling cheese, hampers, wedding cakes and gifts, but wants to move towards capturing a share of the online market.
The brief was to create an e-commerce website specifically incorporating the Shopify platform, with social media integration on all product pages, providing immediate product feedback. This crucial information helps the client to improve products and develop new ones, while the website's analytic tools give valuable insights into each customer's journey through the site.
Click here to see website.