Eveleigh & Read Website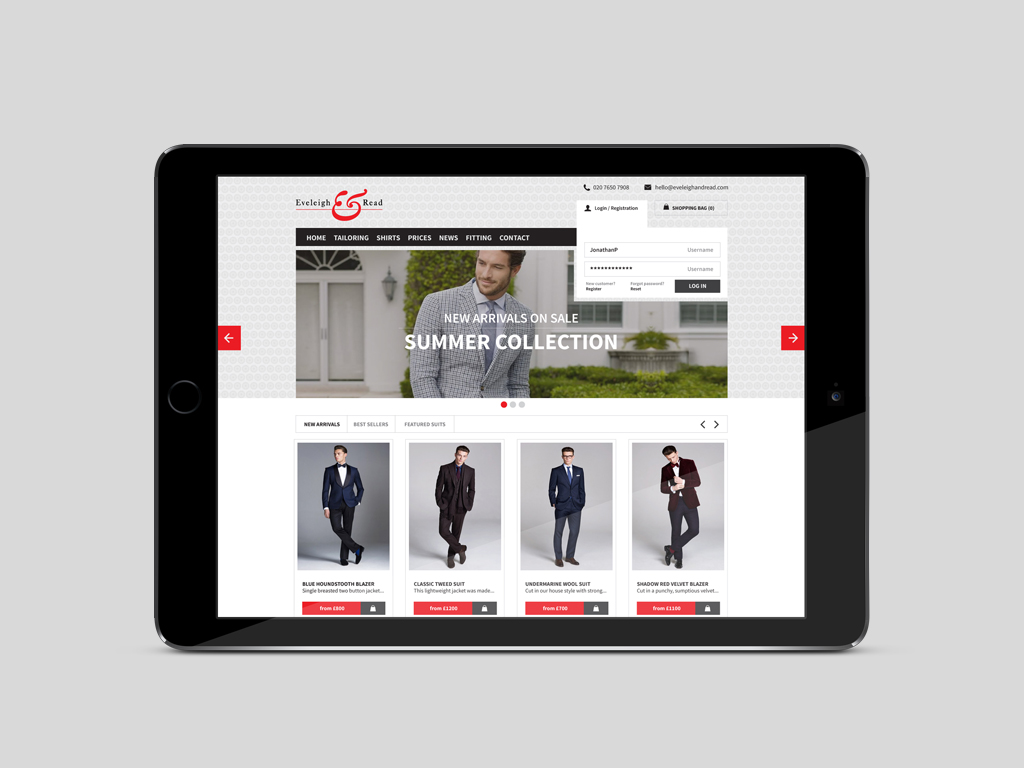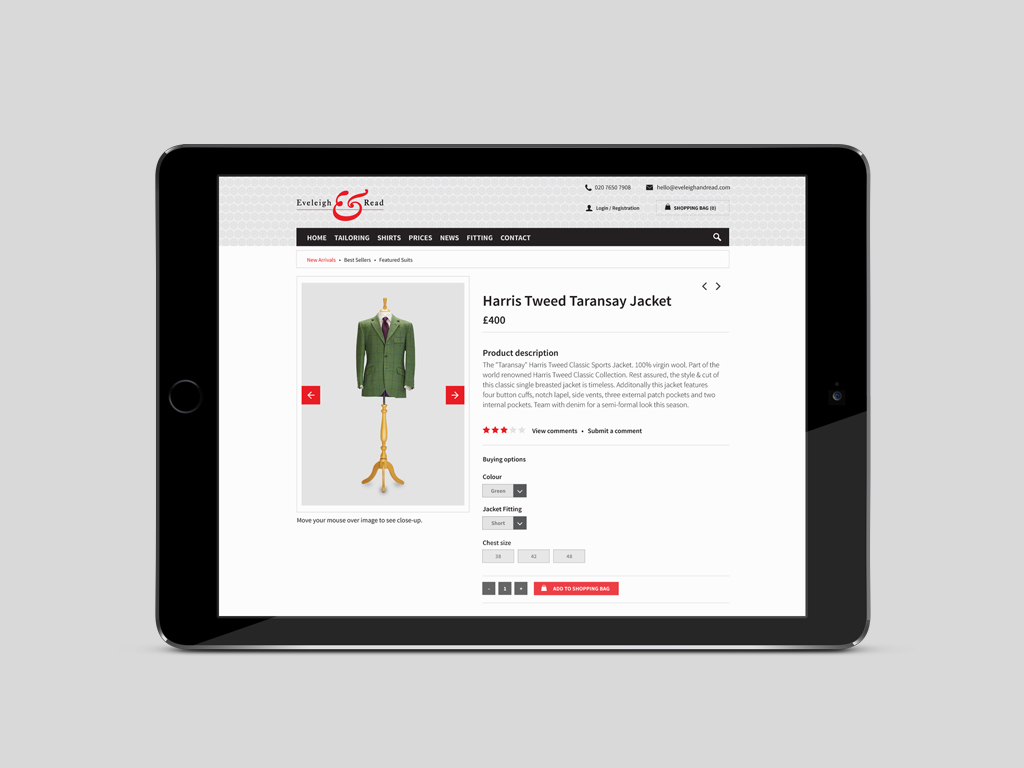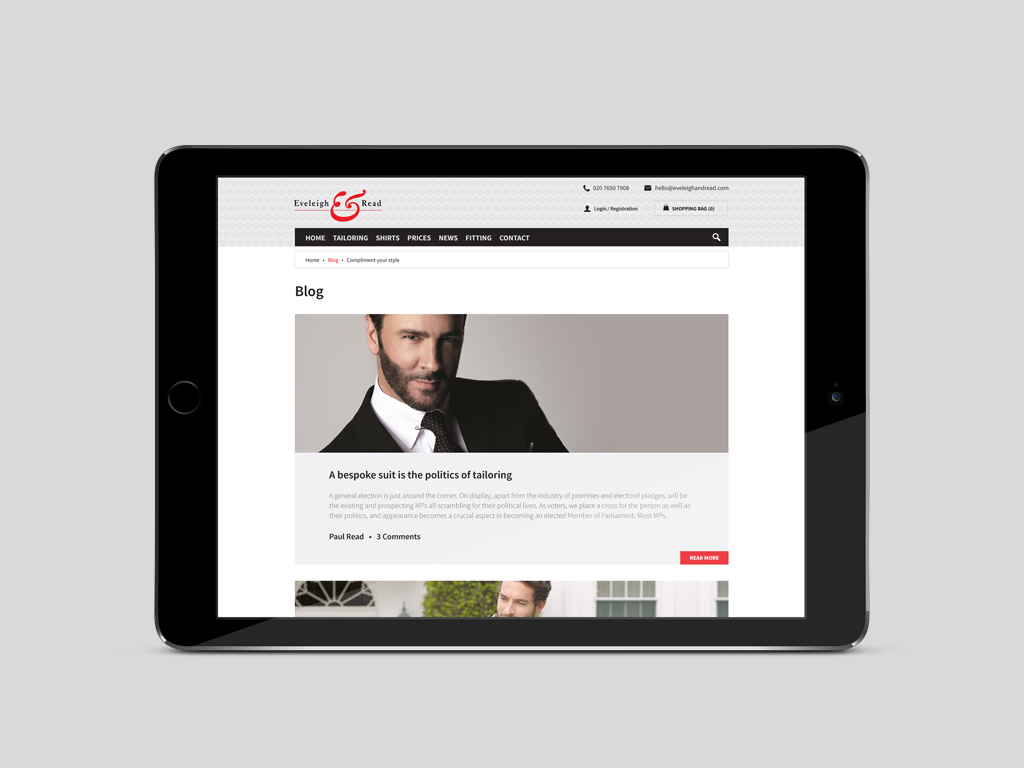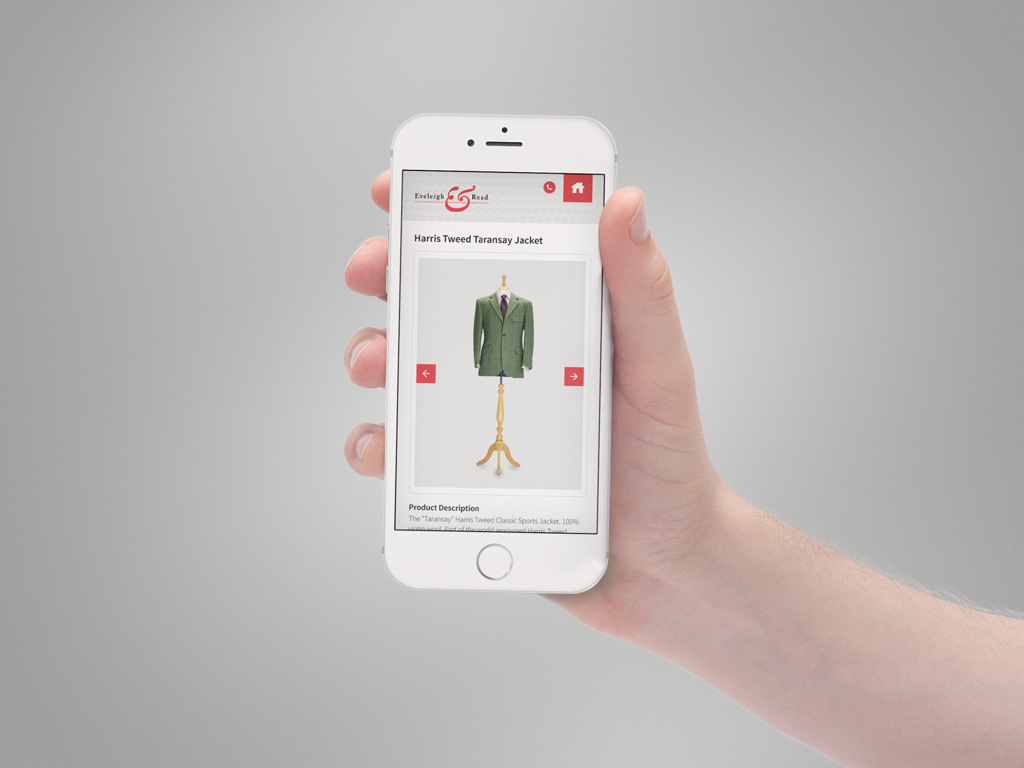 Robert Eveleigh and Paul Read respect the traditional methods of creating finely tailored clothing and accessories, while at the same time providing a timely, modern and convenient 'visiting tailor' service to their clients. My brief was to create a website offering a great user experience and providing information about the company's services.
The design I came up with is both simple and assured, with a clear, uncluttered style that makes the website easy to navigate. This enables the client to deliver the right message to their discerning audience, as well as a perfect showcase for their tailored suits.
The website is fully responsive, ensuring it works perfectly on desktops, tablets and mobiles, which is crucial in reaching their discerning, cash-rich and time-poor clientele. It forms part of a wider marketing campaign which also included branding, product photography and printed collateral.