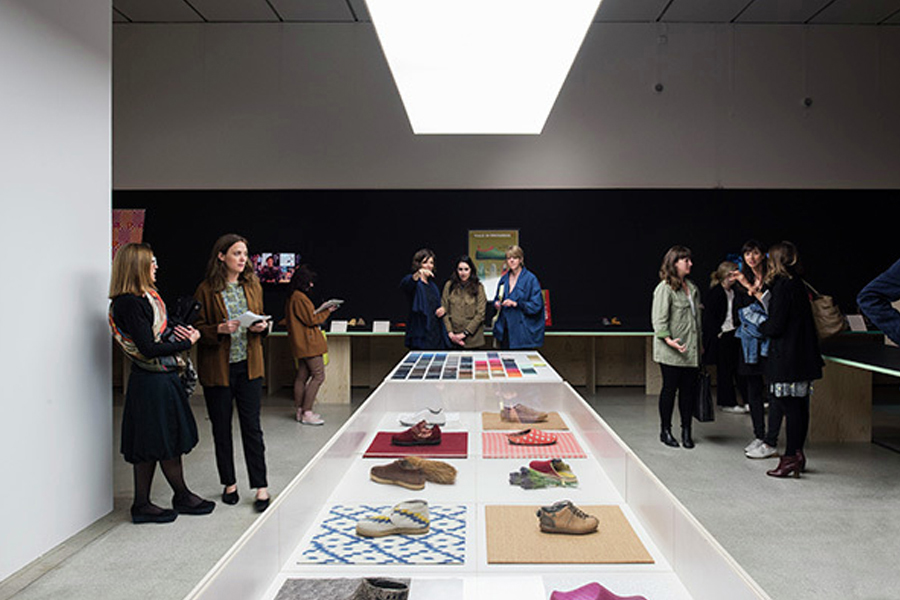 Embark on a creative journey into how traditional shoemaking has been shaped by contemporary design and new technologies. Life on Foot is the first exhibition on the maverick and much-loved Spanish footwear brand Camper.
What's the exhibition about?
Opening up Camper's extensive archives publicly for the first time, discover the design and manufacturing process of the company's instantly-recognisable products from their design studios in Mallorca to their high-tech mass production facilities in the Far East. Through sketched concepts, prototype products and as-yet-unreleased pieces, this exhibition explores Camper's approach to everything from conceptual retail spaces and to their non-conformist, playful approach to advertising.
Unveiling the social, cultural and environmental impact of a life on foot, new commissions will also bring new insights to the pedestrian's relationship to the built environment, as innovations such as wearable technologies and surveillance systems change our experience of walking.
Learn more on the Design Museum Website