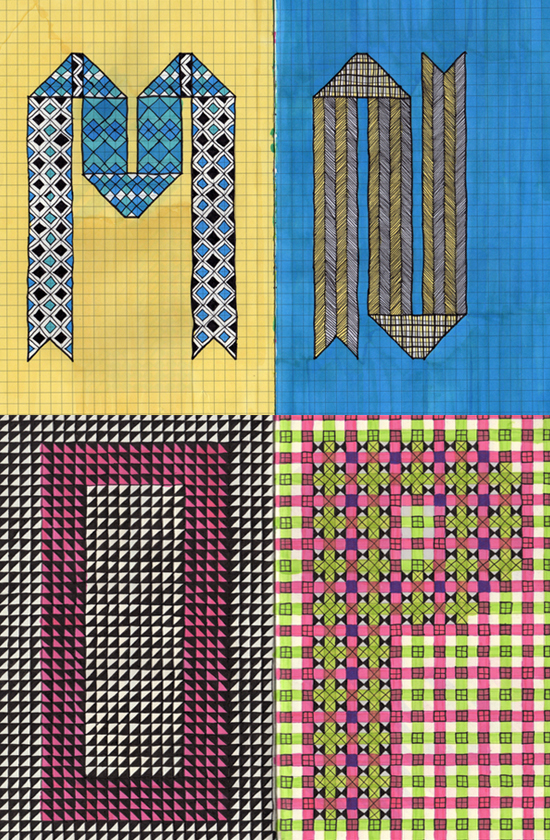 Chicago designer Lou Medel has taken his doodling hobby to a whole new level by creating a series of beautiful and stylish designs using the graph paper in his moleskin as a grid. He calls this series of hand-drawn typeface "MESH".
What I love about this work is the playfulness of the colours and overlapping shapes. It has a childish charm while still being a wonderfully designed typeface that could fit well as branding, logo designs or anything you can think of really.
For a further look at this unique project, click here.