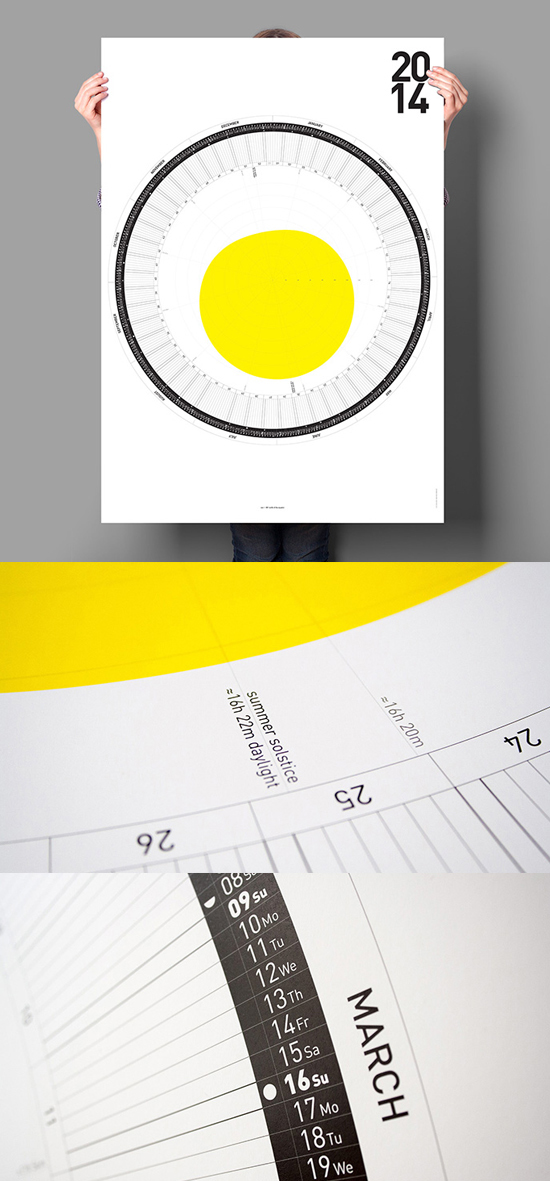 If you're looking for a creative calendar for 2014, you've just found it! The Circular Calendar is the most creative and beautifully designed calendar that I've seen in ages and a definite must-have for the new year. Other than the obvious days and dates, it features the phases of the moon, the solstices as well as useful spaces for notes and reminders.
Designed by German designer Sören Lach­nit, the calendar revolves around a big yellow shape, which represents the possible sun hours fifty degrees north of the equator. Very unique and absolutely stunning, not to mention useful!
I can't think of a better Christmas present for family and friends. You can pick one up online for 25,99 EUR and there's even a 3 for 2 deal running at the moment so make the most of that while you can.