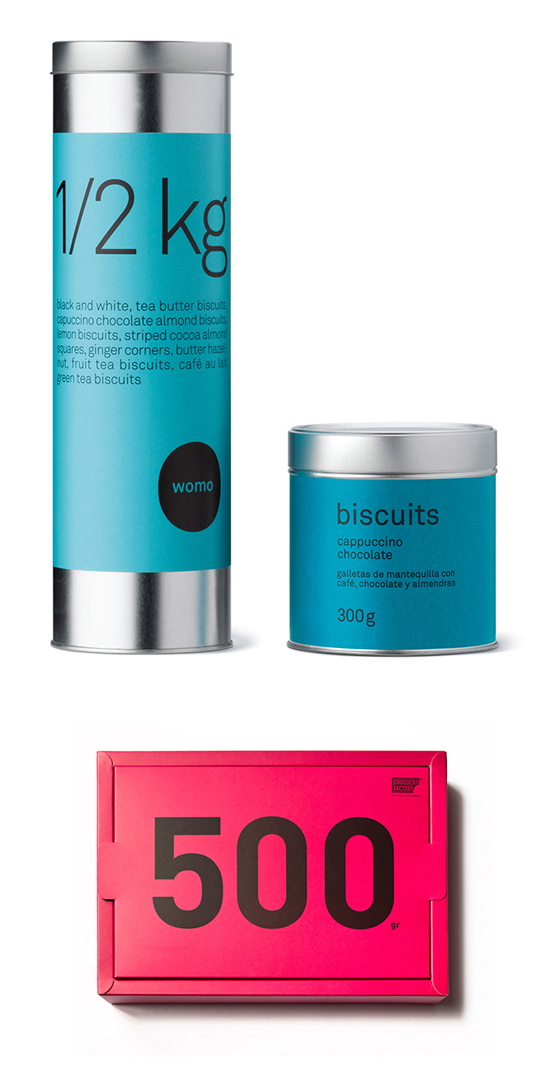 I stumbled across the new work from Ruiz + Company while browsing through my favourite blogs, and I must say, everything from their website to their packaging and graphic design is simply flawless. I love their huge variety of work and the way they seem to execute everything so perfectly.
If you don't know a lot about Ruiz + Company, they're an award-winning Spanish studio based in Barcelona and have worked with huge clients like Nike, Diesel and Levi's.
The work I'll be discussing in this post is one of the coolest thing I found on their site, and trust me, it was hard to choose. The bright and colourful bottles are the packaging they created for a range of candies, chocolates and treats by Womo. The branding is precise, simple and utterly beautiful.
Take some time and browse through their wonderful website, and have a look at their Facebook page too.