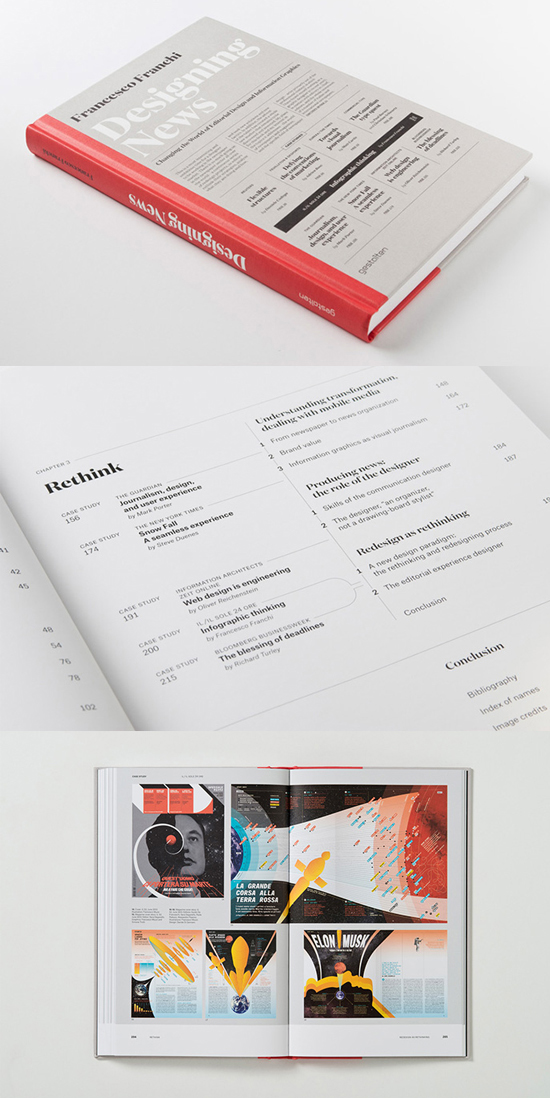 Italian designer and art director Francesco Franchi is the author of a new book titled Designing News. The book discusses the future of the media and news industries in the digital age and includes case studies by Daniele Codega, Richard Turley, Mark Porter and more.
Franchi, best known for his work on Il Sole 24 ORE, has a unique perspective on the industry and really knows a thing or two about the world of design and media.
The book is available this September from publishers Gestalten. I can't wait to curl up this Winter and get stuck in!