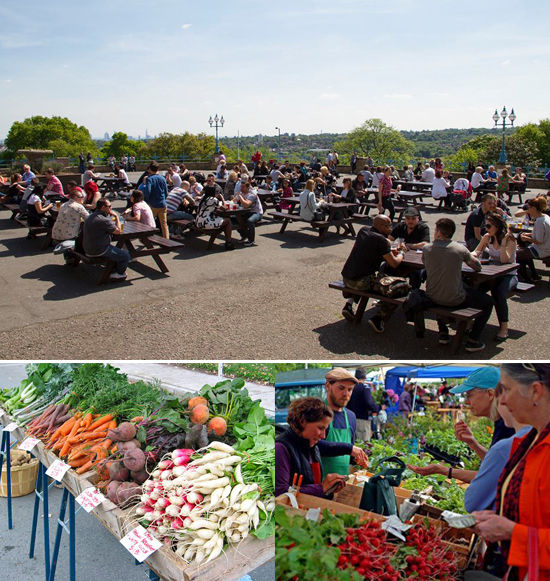 Once in awhile I like to show my readers a little bit more about the world around me and although design is my first passion, there are so many other things I spend my time on. Today I thought I'd share something a little different with you guys, namely my love for organic food and exploring farmer's markets.
Sundays is our day. Our day for my partner and I to stroll around the food markets and enjoy the bliss of locally produced products. In North London we have plenty of choices in the local market department, our favourite being in the leafy suburbs of Alexandra Palace. Anyone who knows us knows we love food, and shopping outside is like a dream come true, especially in the glorious summer sunshine we've had recently.
Buying locally produced food at a farmer's market is good for our community, our health and even helps you do your bit for the environment. It's the perfect definition of a win-win situation. But what's the difference between buying from the store and buying from a farmer's market? Well, the longer food takes to travel to your plate, the more freshness gets lost along the way and the more nutrients you're losing out on. Farmers sell produce that was recently harvested and still contains tons of vitamins and minerals, great for keeping your health in tip-top shape!
So support your local farmers and visit the nearest farmer's market this weekend! You won't regret it and you might even find a new Sunday morning hobby.