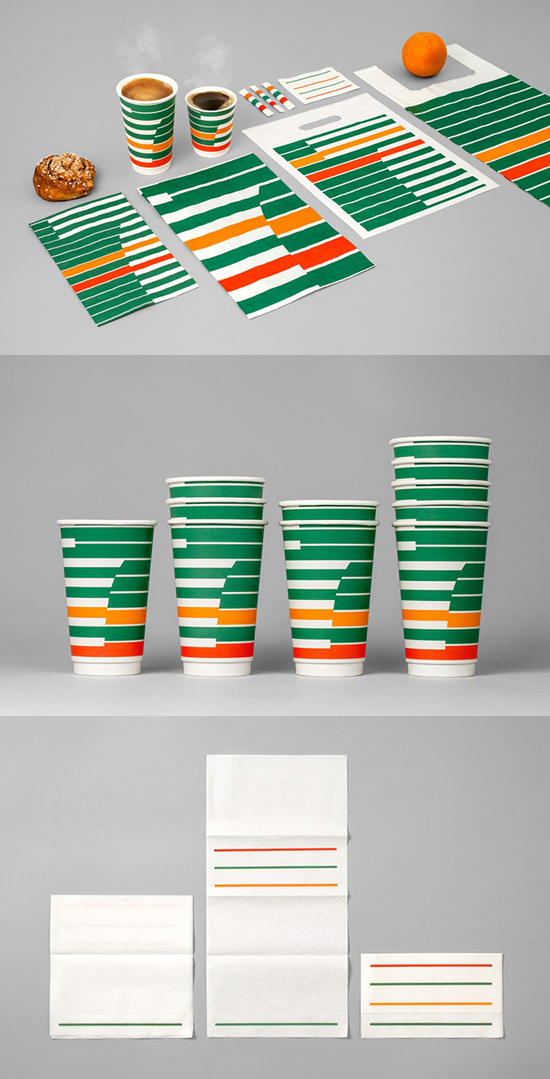 When convenient store moguls 7-Eleven decided to update their coffee concept branding in Sweden, they turned to Swedish agency BVD to create a new, fresh look, and that's exactly what they did.
Whether you've got an eye for design or not, it's easy to appreciate the pure beauty of this branding concept. It's bold, features a brilliant usage of complementary colours and what I really love about it is the optical look and feel. It takes convenient store branding to a whole new level that isn't reached often, and the grid structure is superb!
Now have a wonderful weekend and I'll be bringing you more design inspiration next week!