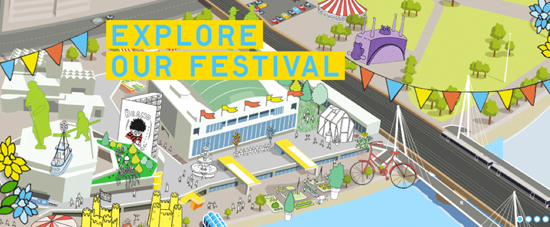 If you're a fellow Londoner and you're looking for a new place to hang out and take in some culture this holiday period, then check out Southbank Centre. I spend most of my weekends there and often head down there for a beer after work just to take in the vibe. Luckily we've had some beautiful weather lately and the sunshine has really helped to inspire a great carnival atmosphere.
There's also an event coming up called Festival of Neighbourhood where tons of creative things will be happening and entrance is free of charge. Before I start sounding like the PR agent for this place, I just thought I'd share a really cool place I found and maybe give you a new place to enjoy this summer!
Have a great week and catch up with me on Twitter!