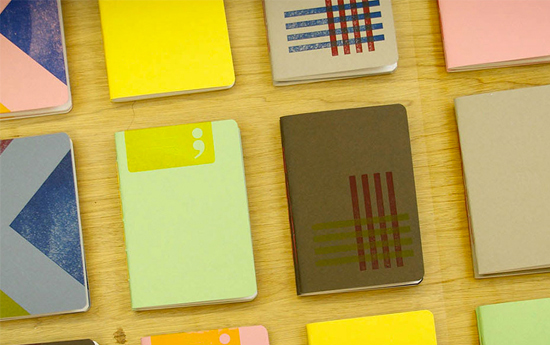 Elisa & Fabio are two very good friends of mine and fellow London-based graphic designers that run the successful studio Apple&Pear. As the result of their love for letterpress & paper, they recently launched a new project called TADA, a new brand of finely handcrafted letterpress notebooks.
They like to describe TADA as notebooks with a personality. They are not anonymous notebooks made by unknown people in unknown places. They are notebooks made by people for people, to take care of your ideas, projects & notes. Each notebook is carefully crafted by the two of them at their studio. They selected only recycled paper, the covers are letterpress printed with vegetable-based inks and all the pages are stitched by hand with linen thread. Each one is one of a kind piece, with its own individuality.
If you are a notebook addict, an all-paper-goods-lover or just want to put your hands on one of these beautiful notebooks, then take a moment to visit their website www.tadanotebooks.co.uk and make a purchase!