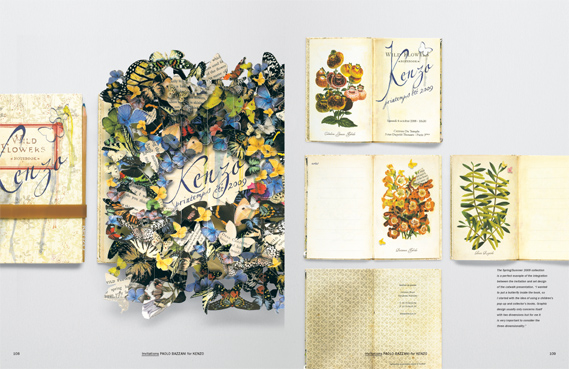 Before I get to the details about this week's new find, let me just say this: Wow!
When I came across Graphic Design For Fashion published by Laurence King, I had to add it to my collection. Being involved in the fashion industry from time to time, this book really intrigued and inspired me. It's essentially a wonderfully colourful and visual book about the relationship between fashion and graphic design, and covers everything from lookbooks to packaging and branding.
If you're not quite sure about the link between graphic design and the fashion industry, this book will open up a whole new world of ideas for you. Created by Simone Pasztorek and Jay Hess from London studio byBoth, it really goes deep into this unique world and explains how graphic designer and fashion designer work hand-in-hand in creating the end product.
Get your hands on a copy of this if you can, and be inspired!