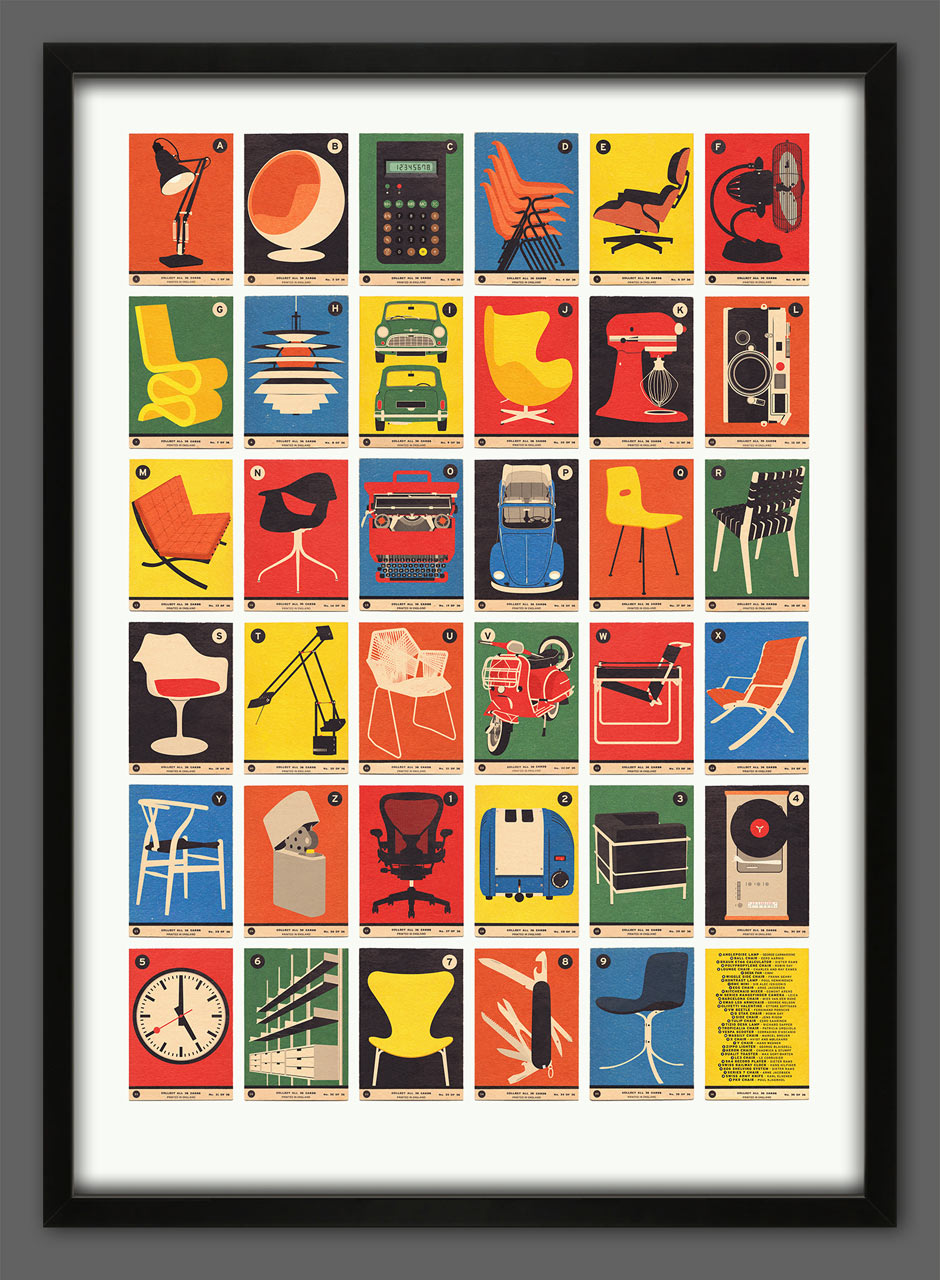 The greatest part of social media is finding things that you otherwise never would have come across, like when I was browsing through my Twitter feed yesterday and came across this amazing print by 67 INC. With 60's trading cards in mind, they designed this collection of prints, featuring the A to Zs of everything from classic movies to iconic designs. If you're a pop culture fan with a need for something colourful to hang in your studio, jump on the bandwagon and get your hands on one of these prints.
Of course my personal favourite happens to be the design classics print, but the great thing about this collection is that there's something for everyone!
Shout out to my fellow design enthusiasts! If you've got something inspirational that you'd like to share, connect with me via Twitter and let's get sharing! It may even make it onto my blog.