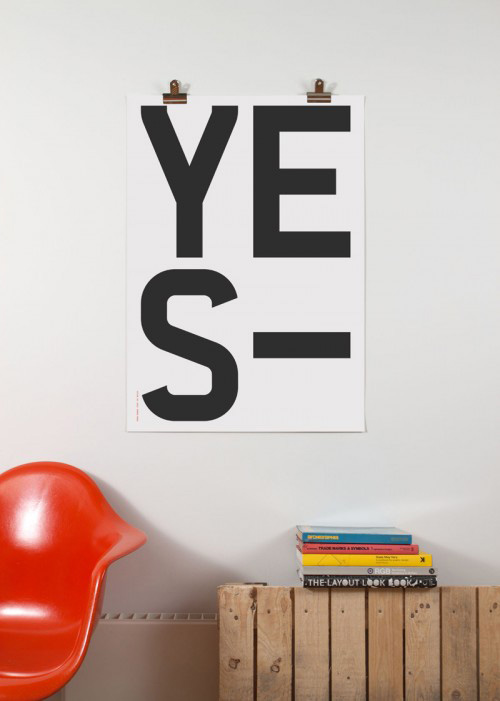 There's something about this design that just makes me feel good. It's inspiring, bold and seems like it will get you working like a bull in a china shop. It may be simple but that's exactly why it's so charming. YES by Build is part of their 'print on-demand' collection and was designed by the talented Michael C. Place.
Also, check out the rest of Build's print on-demand collection as it's equally as bold, fresh and wonderful!
I can't wait to order one for my studio and if you're just as taken aback by this great poster, click here to get one for yourself!