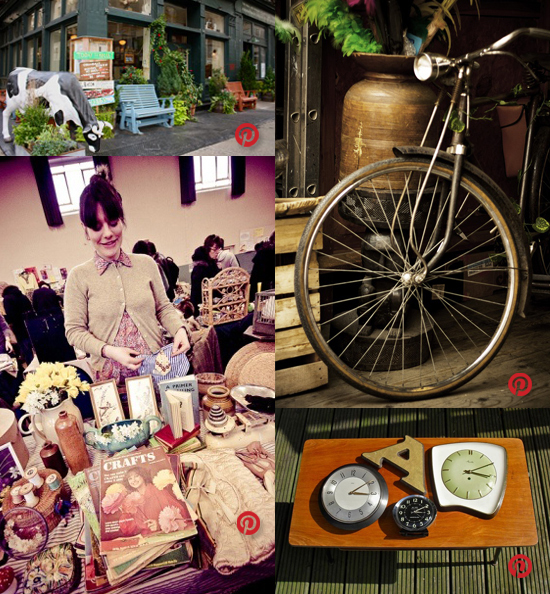 Being in the creative industry, it's no surprise that I'm an extremely visual person. I love images and am constantly searching for new inspiration. Lately I've fallen head over heels in love with Pinterest, but there are a few things that concern me. Like why retailers and brands aren't embracing this tool by persuading and engaging with consumers?
If you've got a product to sell and you're looking for somewhere fantastic to showcase your creations, I strongly suggest setting up a profile on Pinterest. In my opinion, it's the most interesting and engaging platform to display products through, as mood boards attach a feeling to your merchandise instead of just plain showing customer what you've got to offer. For example, some clothing brands are taking full advantage of this by creating different boards for various occasions such as weddings and holidays, and accompanying different looks with a variety of accessories and locations to inspire customers and lead them to purchasing products.
Personally, I use Pinterest to build my brand identity and my various boards represent my personality and values as an art director and designer working in London. I pin images that inspire me and influence my work. I find tons of images in the things around me, like coffee shops, packagings, graphics and signage. Luckily for me, London is full of inspiration and that's one of the reasons why I love living and working here.
Pinterest also creates conversations between like-minded individuals and can be used as a powerful word of mouth tool. It can generate interest in your work and get people talking about your brand. Content is shared among friends, networks and clients, making it my favourite social media platform by far.
What do you think of Pinterest? Tweet me at @MarioAntoniou1 and follow me on Pinterest to share in my inspiration at www.pinterest.com/marioantoniou