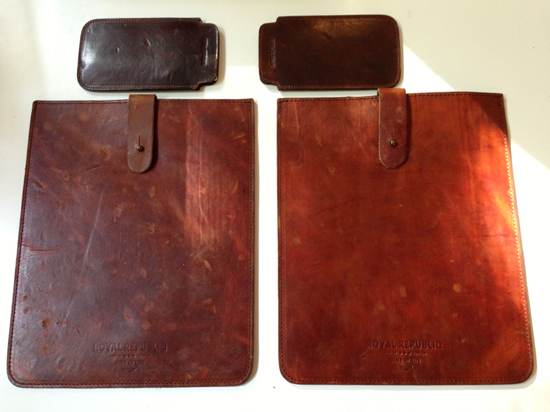 If you're a big fan of Apple products (and who isn't?!) then you owe it to yourself to check out Danish accessory extraordinaire, Granny Smith. I love the products these guys come up with! Hell, even Obama owns Granny Smith products. The cool thing about them is that they create products exclusively for Apple gadgets, so they know what they're doing and they definitely get it right!
I recently treated myself to the Black Vintage Leather iPad and iPhone covers, and I was so chuffed with what I received that I ordered another set for my fellow Apple-enthusiast friend. Like receiving something in the post isn't exciting enough, Granny Smith wrap each order beautifully and with such loving attention to detail, it had me smiling all day.
You can't beat the authentic smell of leather, as each product was exactly as described on their website; handmade, unique and made from quality materials.
So if you're in the market for a fresh new brand that stands out from the cheap, manufactured plastic products we're all so used to these days, I highly recommend these guys!
Check out their website: http://www.grannysmith.dk
Or find them on Facebook: http://www.facebook.com/GrannySmithShop