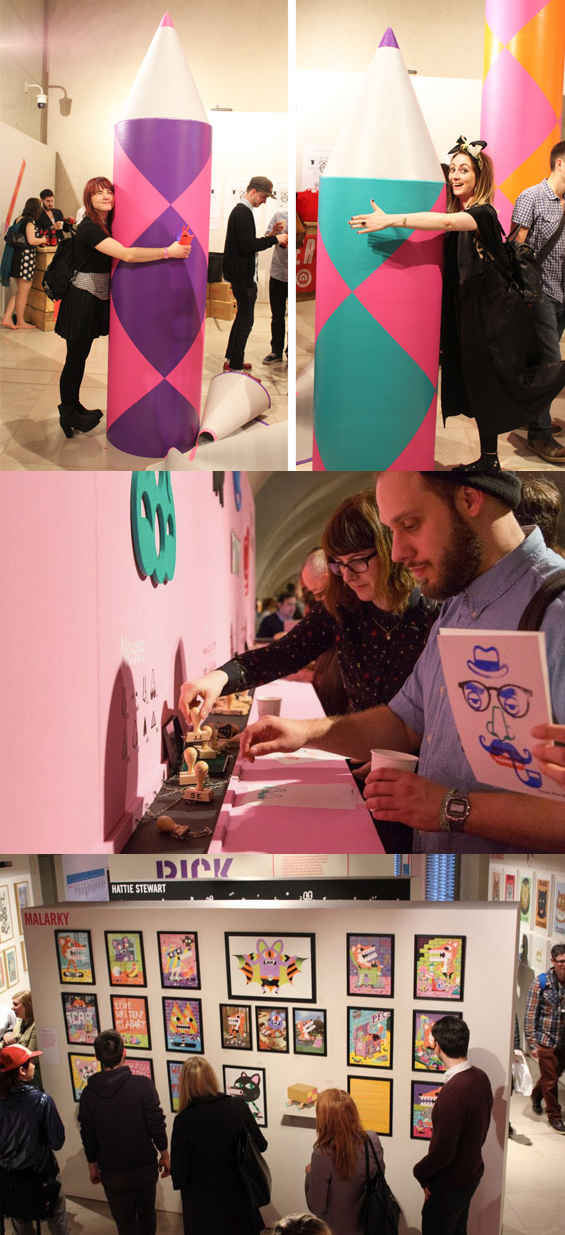 Last Friday some friends and I decided to pop around to The Pick Me Up exhibition at Somerset House for a glimpse at the work of the design industry's elite. Colleagues in our industry had tons to say about the exhibition and it definitely was worthwhile seeing. It's even been dubbed 'The UK's original contemporary graphic arts festival' and judging by the level of design excellence we encountered there, I can see why!
Although we all agreed that this year didn't quite match up to the extremely high standards of last year's superb exhibition, it was a great chance to enjoy an exciting and diverse mix of quirky workshops. Plus it's a great place for an inspired conversation over a pint or two!
Unfortunately, the exhibition ended last week, but you can still pick up some great stuff over at their webstore.