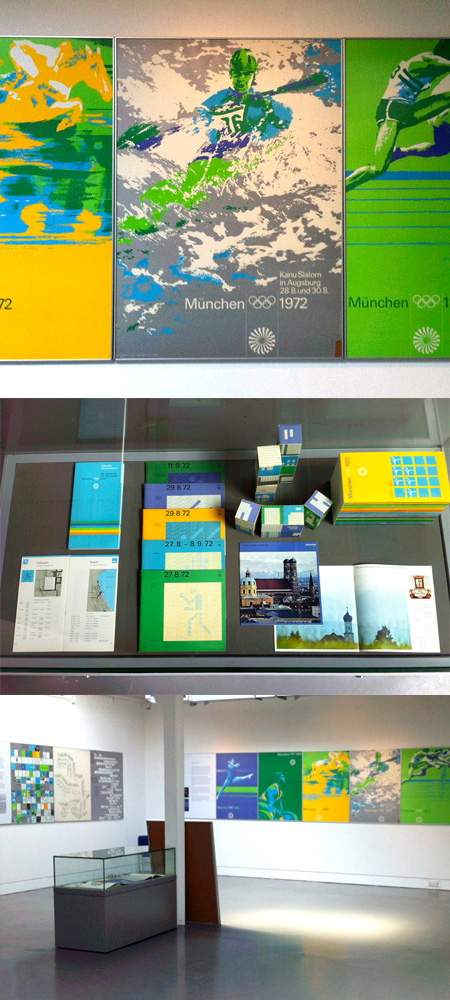 Over 40 years ago, Atl Aicher and his team brought the 1972 Munich Olympic Games to life with their bold and beautiful designs that became the revolutionary identity system for the Munich games that it is today.
Last year UCA Canterbury in the UK celebrated his iconic work by hosting an exhibition of posters, informative designs, pictograms and a range of print and promotional materials from the 1972 Olympic Games. The exhibition was held at the Herbert Read Gallery and if you were lucky enough to see this great exhibition, comment and tell me all about it.
For more photos from the exhibit, click here.