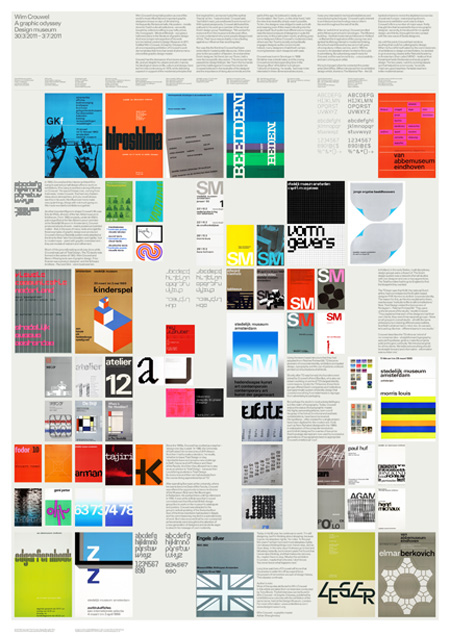 I just came across this lovely collection of posters within a poster and couldn't wait to share it. The poster features designs by the legendary designer  Wim Crouwel and was released to coincide with the Wim Crouwel exhibition entitled 'Wim Crouwel – A Graphic Odyssey' that was showcased at The Design Museum in London during 2011.
The poster also includes text by Adrian Shaughnessy, in case you were wondering!
If you love this poster as much as I do, you can purchase a copy over at Print Process.