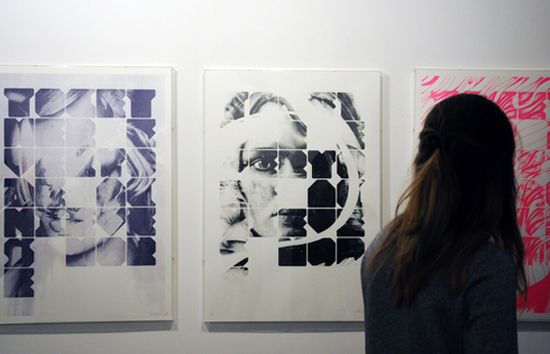 T.E.A.M – Together Everyone Achieves More is the brainchild of graphic designer/ illustrator Melvin Galapon.
Galapon has collaborated with three of the UK's most exciting illustrators/ artists of today, Hellovon, Pomme Chan & James Dawe, aiming to combine his own fascination of geometric shapes and patterns with his collaborators individual style and creative vision. "Each collaboration is a separate project with that artist, although having said that, from what we've done so far there seems to be a visual theme of hard-edged lines mixed with organic flowing forms, which I guess is a reflection of my thinking and each of theirs."
T.E.A.M showcases and explores the idea of working together to produce something more than what can be achieved alone. Exploring and collaborating with others has resulted in a range of different outcomes, producing an exciting collection of work on show. The collection will include beautiful silk scarves, cushions, and handkerchiefs, a selection of screenprints and risoprints, as well as the originals created specifically for the show.